Oral Care Studio
using a full human centered design methodology to create toothbrush and toothpaste solutions for the aging population.
Baby Boomers are 1/3 of the US population. They spend in excess of $2 trillion annually, spend more on themselves than any other generation and plan to live longer, better lives than previous generations.
Consumer goods company, Procter & Gamble partnered with the Live Well Collaborative and a multidisciplinary team of design and business students, professors and design researchers to design solutions that would improve lives of Aging Population through oral care solutions in the Winter Quarter, 2011.
Out of 150 rough concepts, 10 were chosen and refined as possible solutions to specifically address the oral care needs of the aging population. One solution was patented.
Role: Design Researcher, Teaching Assistant
In-Home, In-Depth Customer Interviews
For this portion of the project, I accompanied pairs of students to meet with consumers in their home environment and interviewed them about their oral care routines, experiences, and products. I recruited customers according to persona criteria and developed discussion guides for students prior to the interviews. The interviews gave the group of designers and students insights on potential opportunity gaps to be solved through the design. These interviews acted as a way to help Millennial students differentiate between the needs of aging consumers versus the needs of their own age group. Insights gained from these in-home interviews sparked a dialogue as to how oral care products could possibly improve the lives of the consumers and inspired design solutions.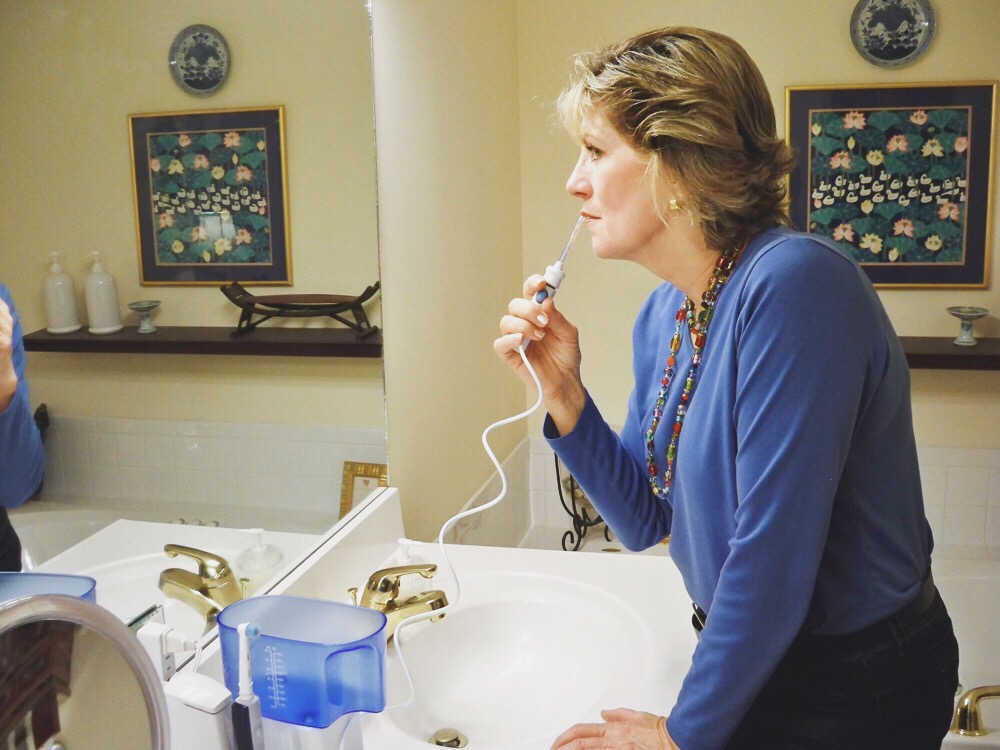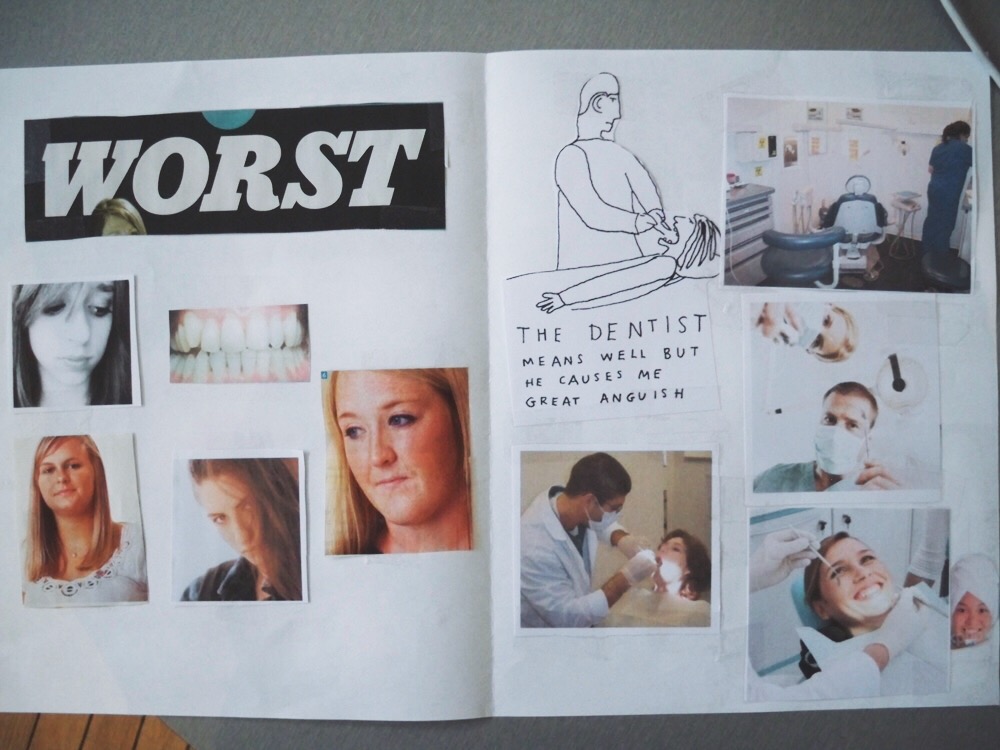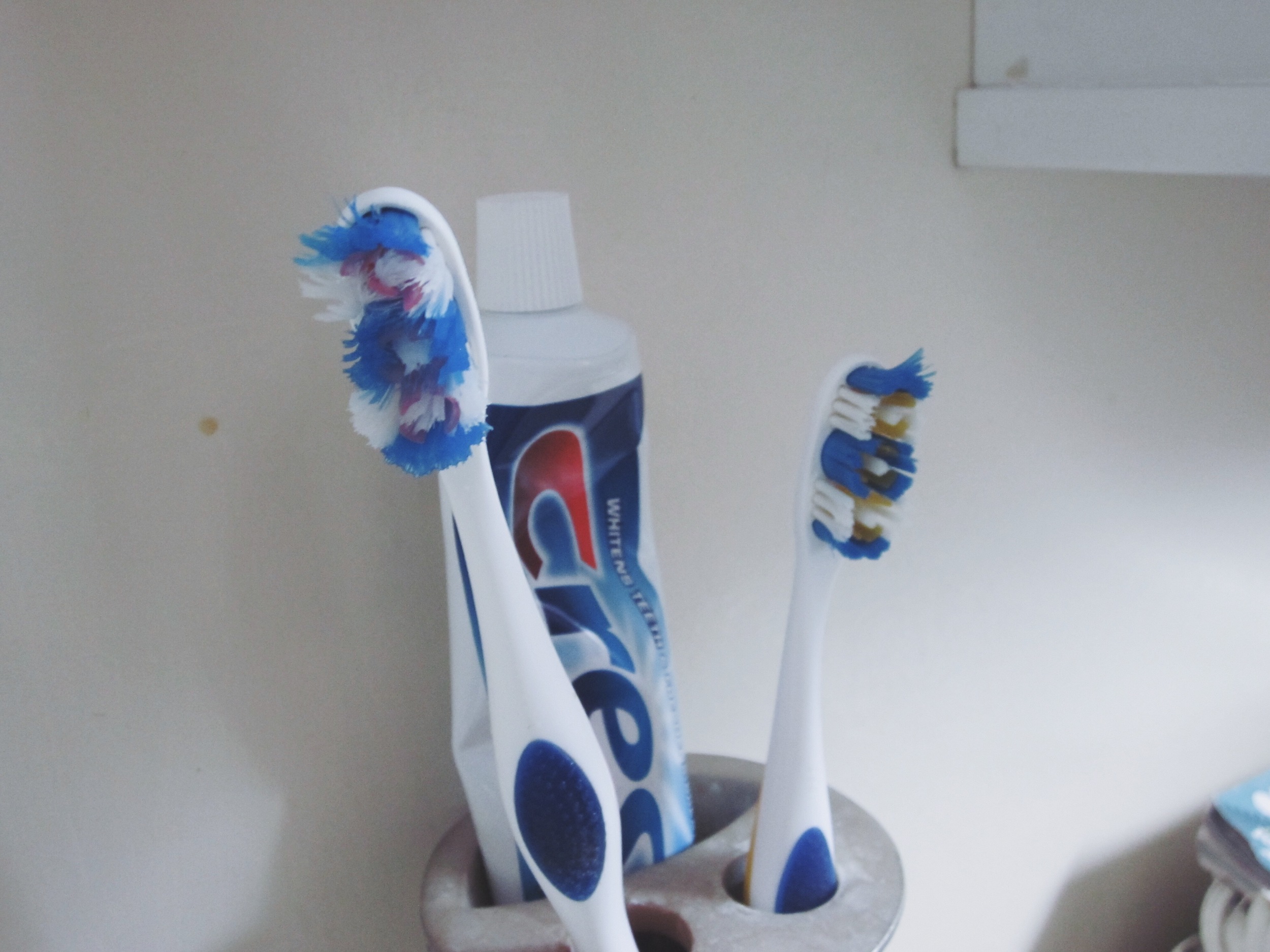 Customer Empathy Cards
I developed a set of consumer empathy cards in order to synthesize the In-Home interviews and capture the key elements of each consumer. The back of the cards highlighted the oral care journey, routines, and opportunity gaps of the consumer. During our research presentation with P&G, we asked the Oral Care team to plot the consumers on a set of 2x2 axis according to risk and routine. Several axes were created as a tool to recognize and map consumer patterns.
In-Store Observations
The group went to various pharmacies, and big-box stores in order to record observations, thoughts, and inspiration in the oral care aisle. This experience introduced the group to the products and current shopping experience. It also provided the opportunity to notice problems and opportunities that could be inspiring and helpful insight in regard to the studio. Stores included: CVS, Kroger, Wal-Mart, Target, Whole Foods, and Petsmart.
Expert Interviews
The group met with professors of dental hygiene at University of Cincinnati's Raymond Walters Campus in order to gain insights and expertise as to how the aging population maintains oral health and the general problem areas that arise as patients age. Throughout the process we consulted with the professors to gain feedback and validation on our identified trends, opportunity gaps, and concepts.
Aging Simulation
I developed a series of everyday oral care tasks for students to perform in order to inspire empathy and understanding for the challenges associated with aging. After simulating some of the daily struggles the aging population faces, the students used a variety of materials including clay, balloons, and foam to explore different ergonomic solutions. The experience helped students empathize with challenges the aging population faces in their oral care routines.
In this phase the multi-disciplinary team used the research and opportunity gaps defined during the research phase to begin ideating initial product concepts and models to solve their design problems.
During this phase over 150 rough original concepts were created. Over the course of validation and refinement exercises, these 150 original concepts were narrowed down to 10 final concepts.
Evaluation Research + Refinement
Consumer Co-Creation Sessions
The original set of consumers gave us feedback on the concepts created for them. The group conducted a "speed dating" session with consumers and collected their feedback and reactions. This concept creation helped the students narrow down which concepts were appropriate for this target market.
Naive Consumer Interactions
A new set of aging consumers gave feedback on concepts. These new consumers were unaware that concepts were created by students and were not biased by prior relationships with students. These consumers provided honest, blunt judgement regarding which concepts they thought would provide additional value to their daily oral care routines.